There are two kinds of people in the world.
Glass half-empty and glass half-full. As we go through life, some seasons are easier to stay positive than others. How do we look on the bright side and encourage the "negative Nancies" in our lives?
In this episode:
Revisiting (and clarifying) the fruits of the spirit.
A pretty spot-on impression of Janice from Friends.
Is optimism realistic for the real world?
Is there such a thing as too much positivity?
Are positive people better of than the "Debbie Downers?"
Practical tips for remaining positive when the going gets tough.
Follow this account for the hilarious and a more positive side of internet memes.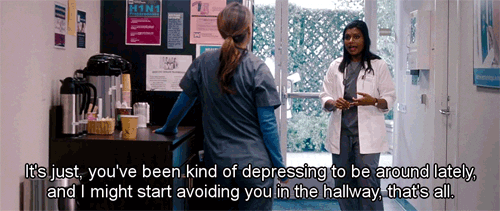 That's What She Said:
"I just threw out my back from that reach." -Brett
"It's healthier for me to be surrounded by more positive people because then that helps to push me in that direction." -Sarah
"The Titanic was a great ship until it sank...." -Brett
"There is a lightness to the heart and I think that some people are born more jovial than others. They don't see the glass half-empty." -Sarah