We're back. Back again.
This is probably about the time that you'd be tempted to give up on your New Year goals. This week's episode covers everything from different ways to reflect on the past to keeping the motivation to become your very best self.
But before we dive into the episode, here's a friendly reminder to
rate and review us on iTunes
. It's a simple way to brighten the start of our new year, and we'd love if you'd invite a friend to listen in and join the PSP love!
In this episode you'll hear:
A brand-new PSP catch-phrase.
Brett reveals the gender of her baby!
The 2017 motto inspired by Star Wars.
Memorable moments of our luscious holiday hiatus.
Highs and lows of 2016 (was it really as bad as everyone said?).
And the most creative ways bloggers we admire reflect and prepare for the year ahead.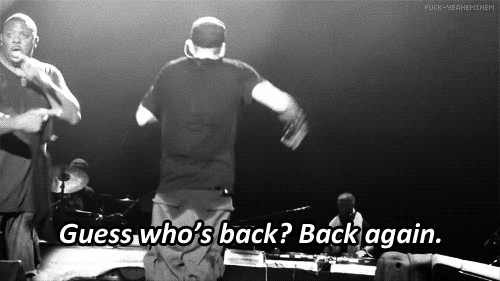 That's What She Said:
"Don't care if I'm losing my hair. I don't have to wash it? Bring it." -Sarah
"Baby spit up in my face. But I still love him." -Brett
"It's easy to look at a year and define it by the big events. But a vast majority of them probably didn't impact all of us on a personal level." -Sarah
"We're not always going to have the best year ever and we're not always going to have the worst year ever. It's always going to be a mixing combination of heartbreak. It's sort of what defines our humanity." -Sarah
"God is working in the lows as much as He's working in the highs." -Sarah
"I didn't see the anger and the fire to fight back and to push forward. I just saw the fear of 'what's going to happen to me now?'" -Brett
"I hope to rise to become the woman that God has called me to be." -Sarah