Deadlines are pretty unforgiving. But what about the deadlines we give ourselves with life-stages outside of our own control?
If you're anything like us, you treat yourselves a tad unfairly when it comes to meeting the mark of our peers, and the dreams we plot for ourselves. We're getting deep and sharing the scary, unfulfilled marks of our lives we thought we'd hit
by now
, and share some insight from our lovely listeners on
Instagram
.
Since we're new here (hi! so nice of you to stop by!), we'd really appreciate a
review, rating and subscription on iTunes
. If you've enjoyed even 30 seconds of any of our podcasts, we'd love the affirmation. It's free and you'll make us feel good about ourselves. What could be better?
Special thanks to Miss Meghan who left us our very first review! You're a gem of the first order!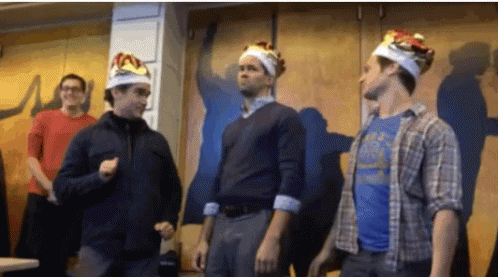 In This Episode:
Brett and Sarah hash out the pros and cons of seeing success at an early age.
Can people in their early 20s really fully comprehend what it is they want to do with the rest of their lives?
Pressing on to win the prize,
How our hardships and disappointments in our life-stages actually brings character and perseverance.
How do you reconcile being grateful and pushing ourselves to be better?
Our definition of "great things."
The Around the Table podcast episode with Shannon Martin.
Brett and Sarah make a pact to get a tattoo and nose ring together.

That's What She Said
"My plan was to climb the corporate ladder" -SK
"My by nows in my life up until this point were very self-centered and didn't take into consideration my family, or falling in love or feeling loyal to an organization I work for." -BT
"Oh, honey, you don't want to be Stephanie Meyers." -BT
"Hi, my name is Sarah. And my dog has been in your bedroom." -BT
"I want to be grateful for where I am right now, but I also want to grow and push myself." -SK
"I thought I'd be done with acne by now." -SK